---
Quick Navigation:
After a lifetime of working, retiring means focusing on your own happiness. With more free time to pursue your interests, now is the time to relax and fully enjoy life. One way you can do that is to purchase a boat and find a new way to see the world.
Whether you want to take peaceful solo trips or invite the whole family on board, boating will bring joy to your life and give you a social outlet to enjoy with friends and family.


What Can You Do on a Boat After Retirement
Your imagination is the only limit to what you can do on a boat after you retire. You can visit different lakes, go fishing, help with humanitarian missions or host your grandchildren on a cruise. When you buy a boat, you can find many new hobbies, too, such as watching the stars on the water at night or going birdwatching. You may also enjoy learning to fix the boat or making improvements to the outside.
What Kind of Boat to Buy After Retirement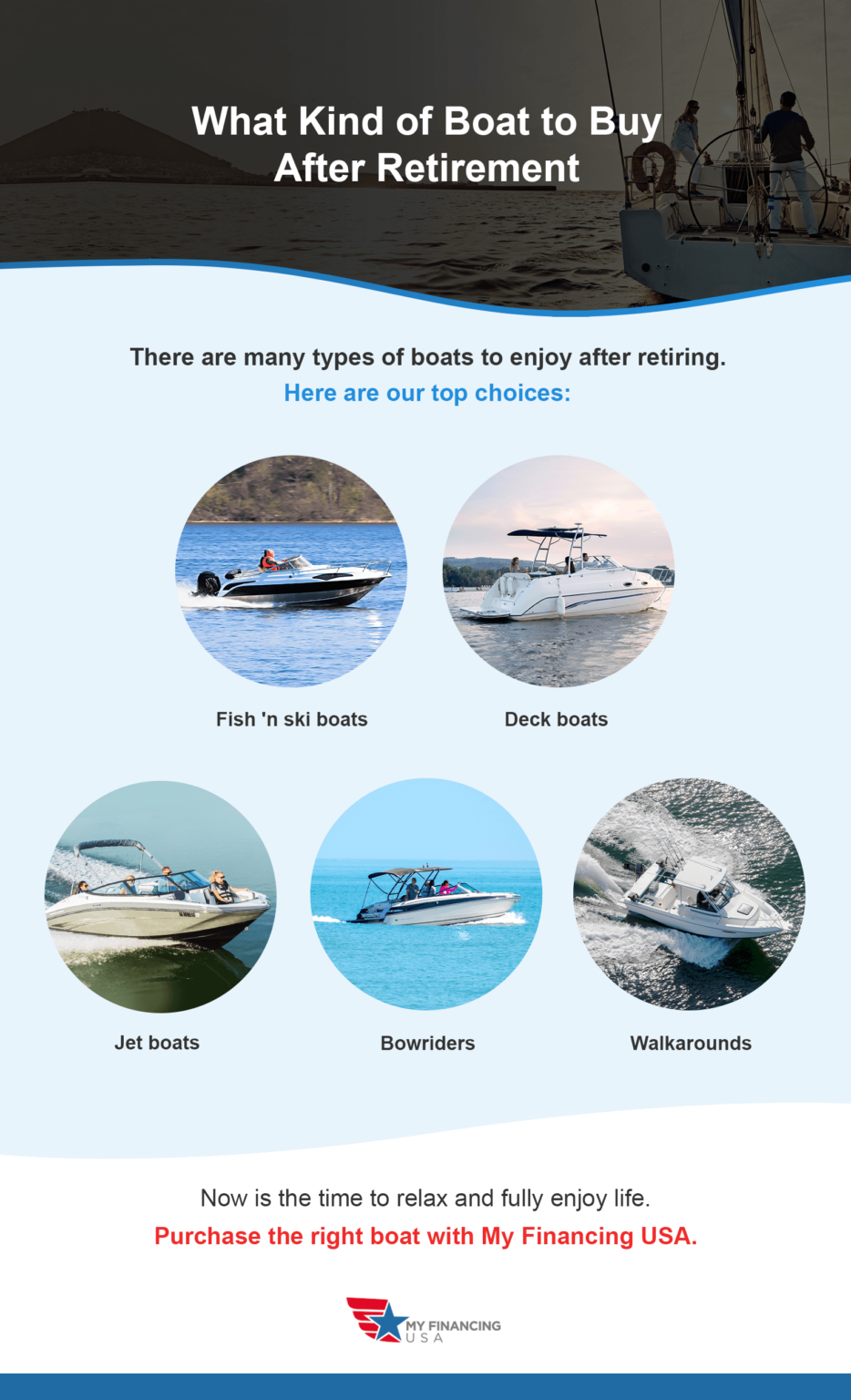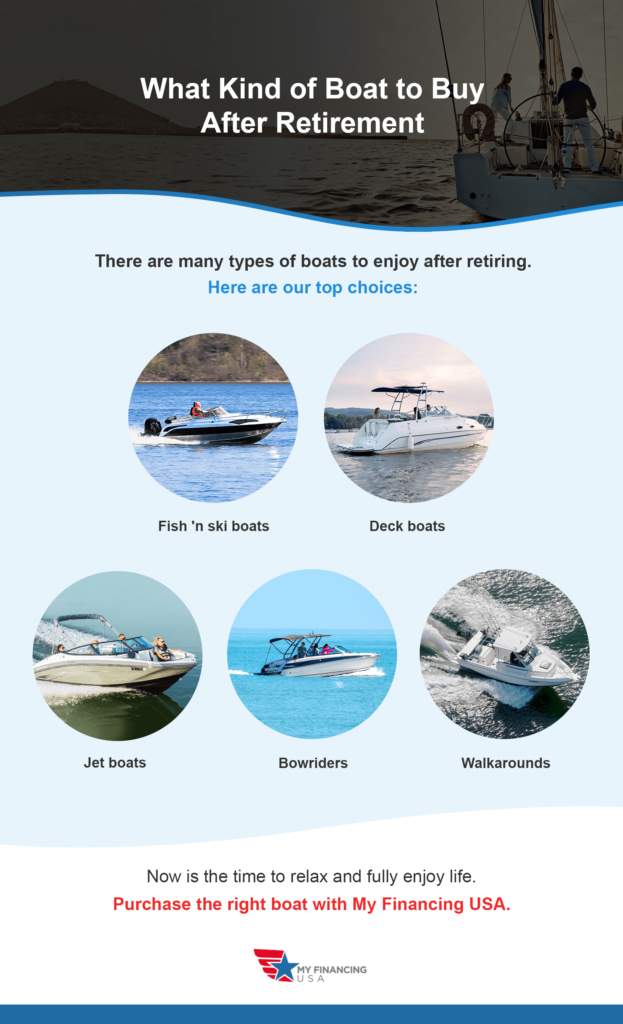 The type of boat you buy will depend on what you want to do. Your choices include:
Fish 'n ski boats: If you want to bring your family along for an adventure, these boats have comfy seating and lots of storage.
Deck boats: These vessels have plenty of space for day trips or deck parties on the water.
Jet boats: These jet-powered vessels are perfect for retirees who like a little speed or coasting along shallow waters.
Bowriders: New boaters can enjoy the bowrider's convenience and versatility. This choice is perfect for fishing or water sports.
Walkarounds: These boats are spacious vessels with enough room to move around the cabin and fish from the stern.
The Best Boat for Retired Couples
If you and your spouse want to get a boat when you retire, your choice may depend on your age. If you want a boat you can take on adventures, but you don't have much experience with boats, a smaller option such as a jet boat may be all you need. If you have luxurious taste or a large family to take on the water, consider a yacht. The key is to find a boat that has enough space for you and your guests.
Buy a Boat After Retirement With My Financing USA


Buying a boat after retirement sounds like a dream — it can easily become a reality with the right financing options. Buying a boat is attainable, even for those who haven't saved.
You can purchase a boat without having perfect credit or a substantial down payment. There are plenty of options for your boat purchase after retirement — the key is to find the exact right boat for your needs and preferences. We connect you with companies offering boat loans that can work within your budget. It only takes a few minutes to fill out an application, and we help you find the best match for your loan. Even if you have a lower credit score, you have options. Apply for a boat loan from My Financing USA today.
---
Additional Resources on Boats:
---