Your Adventure Starts Here.
Whether you buy a new or used yacht, your best bet for Yacht financing My Financing USA. With Yacht Financing up to $5,000,000, we can connect you to the right lender for your financial goals.
We source financing for our clients by reaching out to lenders and finding the best rates and terms for the loan. You enjoy greater flexibility, allowing you to determine which offer works best with your financial situation. We offer services in the 48 contiguous states and Alaska. You could close on your yacht within days with My Financing USA.
Find the Best Yacht Loan Options
We believe you deserve a choice in your financing. When you take out a loan through a dealership, you have limited options. They pick what they offer you, and they already know you want to buy from them. We give you more control.

You can buy from any place you prefer, including a dealer or an owner at a private marina. Whatever you choose, you can feel confident knowing you found the best rates and terms.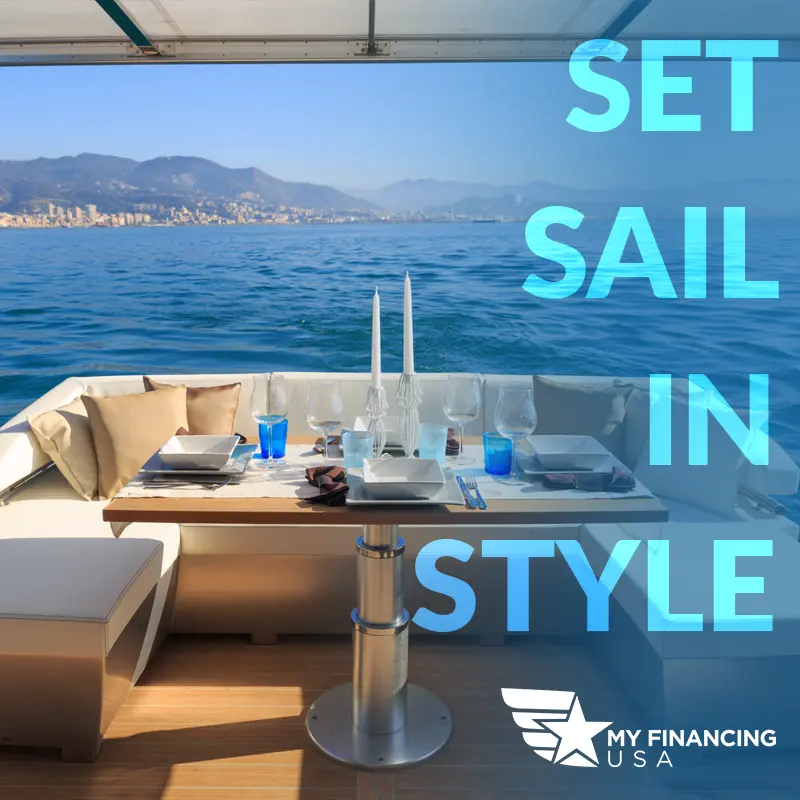 Why Choose Us for Yacht Financing?
As the top rated Yacht finance company, working with us has many benefits. We can assist people with good, bad and average credit scores, providing the flexibility you desire. Other advantages to working with My Financing USA include:
Fast turnaround: We can have your application funded in as little as 48 hours!
Pre-qualification: We reduce the number of inquires from lenders by only sending you to lenders that match your needs.
Nationwide Low Rates: We have an extensive list of lender that we work with for get the best rate for you.
Apply Online To Finance a New or Used Yacht
We want to help you as quickly as possible. Fill out an online application today — it only takes five minutes to apply. Contact us if you have any questions.
We love our customers...
Because customers like you keep referring friends and family, we keep growing!
$12 Billion
In Applications
A Company You Can Trust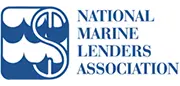 National Marine Lenders Association
We are a contributing and accredited member of the NMLA.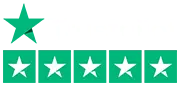 5 Star Rated On Trustpilot
We are the highest rated RV & boat lender in the USA.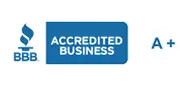 Better Business Bureau
We have the highest possible rating from the Better Business Bureau.
Additional Readings:

Whether you're taking a scenic solo trip, treating the family to a lakeside vacation or relaxing on a romantic getaway, here are the best games to play on a boat and the most popular boating activities to make your next boating adventure unforgettable. With our inspiration, you'll never be bored at sea!
Read More