When you close your eyes, can you see yourself in a recreational vehicle (RV), taking that cross-country trip you've always dreamed of? Many people imagine taking to the road in an RV and experiencing the country's beauty in small towns. By purchasing a used RV, you can make that dream happen. My Financing USA offers programs to help you get financing for your RV.
Used RVs are an excellent investment. They cost less than new RVs and often have limited mileage on them. What's more, their lower price tag makes them an attractive selection for those on a budget or people who want more room for less money. You can enjoy the road from your used RV, but you need to find the best financing option to begin.
The Process of Getting a Loan for a Used RV
We provide an easy application process that takes just a few minutes to complete. First, log onto our DigiCert Secured website and fill out the simple loan application. 
Next, you'll speak to a real person who will get in touch to go over your loan details. We'll ask you about your goals and expectations for the loan. With that information, we can determine which types of loans may and may not be the best options. Once we understand your situation, we approach vendors about your application.
At My Financing USA, we pre-qualify our applicants and limit our inquiries to safeguard your credit score against numerous requests. Once we have matched you with the right lender, we send the closing documents, which you can sign on your phone. You can have your check in hand within 48 to 72 hours of submitting your application. Go to your dealer, give them the check, and slide behind the wheel of your beautiful used RV.
The Best Place to Finance a Used RV
We help you find the right financing on used RVs. You have many choices of companies to work with, so why should you pick us? We make it worth your while by saving you time and money. A few of the advantages of working with us include: 

Excellent rates: We look for the most favorable RV financing for used models. 
Secure process: You can apply online through our DigiCert Norton VeriSign Secured website. 
Credit protection: When you pre-qualify, we reduce the number of inquires from lenders by only sending you to lenders that match your needs.
Fast approval: DocuSign lets you complete your closing on your smartphone, and you could receive your used RV funding within 48 to 72 hours of submitting your application. 

Does your credit score deter you from applying to used RV financing companies? Instead of dwelling on specific numbers, our team works with people who have high and low credit scores. We put you in touch with a real person when you apply, allowing you to discuss your goals and determine the best strategy. Our customers appreciate our personalization. 

My Financing USA also provides other extras that come in handy when you purchase a used RV. We have a tire and wheel plan for blowouts, including a concierge service that pays for towing and hotel while the RV gets fixed. Learn more about our offerings by getting in touch.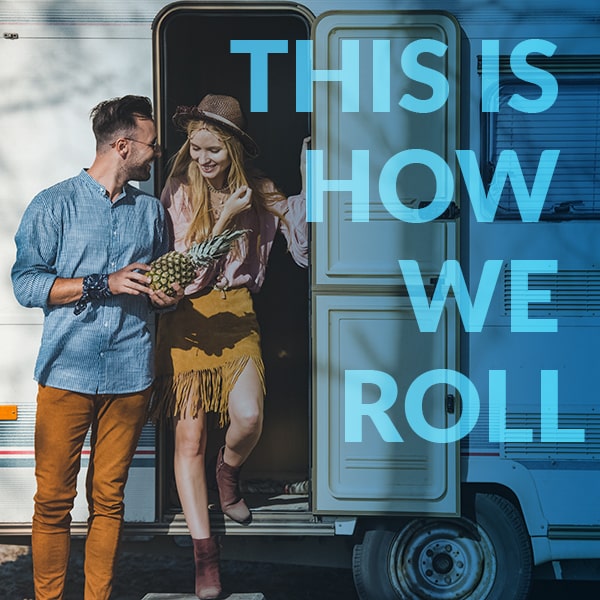 Find the Best Used RV Loans From My Financing USA
We offer used RV loans for borrowers with good and bad credit scores in the contiguous states. Our customers enjoy working with us because we make the process transparent. We explain every step of the way, and we never work with vendors who charge hidden fees. We provide other benefits to our clients, too, such as:
Increased choice: We often find multiple offers, allowing you to compare terms and find the best fit for your needs.
Lower interest rates: Since we focus on RV and boat financing, we get better deals than you receive by taking out a personal loan at a bank.
Ease of use: You can complete your documents on your phone and in minutes, which makes the loan process fit into your schedule.
Supplemental services: We also offer extended service contracts and gap waivers.
Apply for Used RV Loans Today
Have you found the used RV you want? If so, My Financing USA can help you secure the financing that will help you get behind the wheel. Apply for a used RV loan online today and contact us if you have any questions. We are excited to help you.
We love our customers...
Because customers like you keep referring friends and family, we keep growing!
$12 Billion
In Applications
A Company You Can Trust RV Industry Association
We are a contributing and accredited member of the RVIA.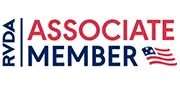 RV Dealer Association
We are a contributing and accredited member of the RVDA.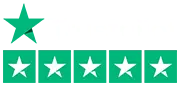 5 Star Rated On Trustpilot
We are the highest rated RV & boat lender in the USA.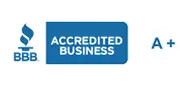 Better Business Bureau
We have the highest possible rating from the Better Business Bureau.
Additional Readings:
Whether you want to go camping at nearby parks and campgrounds or travel around the country, an RV can make vacations more affordable and flexible. If you are considering purchasing an RV but aren't sure whether you can afford it, we can help you find the right financing option at My Financing USA.
Read More