Whether you're an avid equestrian, a ranch owner, or just looking to transport your horses safely, a horse trailer is an essential investment for anyone in the equine industry. Horse trailers come in various sizes and designs to fit your specific needs, and they are ideal for transporting horses to competitions, shows, or veterinary appointments.
My Financing USA, we understand the importance of having a reliable horse trailer, and we are here to help you finance your dream trailer. Our team finds lenders who offer terms you can afford. Regardless of your credit score or financial goals, working with us has several advantages over getting a personal loan or going through a single dealership. We have greater flexibility, which means you get better choices. Our team can help you get started.
We provide a safe and easy loan process, and filling out our application only takes a few minutes. Our services are available within the 48 contiguous states. Get on the road to owning a new horse trailer when you learn more about our financing process.
How to Finance A Horse Trailer
Our simple financing process can get you behind the wheel quickly. You can get started by filling out our online application. Next, your loan officer will reach out to find out about your goals and they will review your application to match you with a lender that fits your needs.

At My Financing USA, we keep the lines of communication open throughout the entire financing process. Our representatives search for the right loan and present the options we discover, including the terms and rates of the loan. If your application gets rejected, we can submit it to other lenders.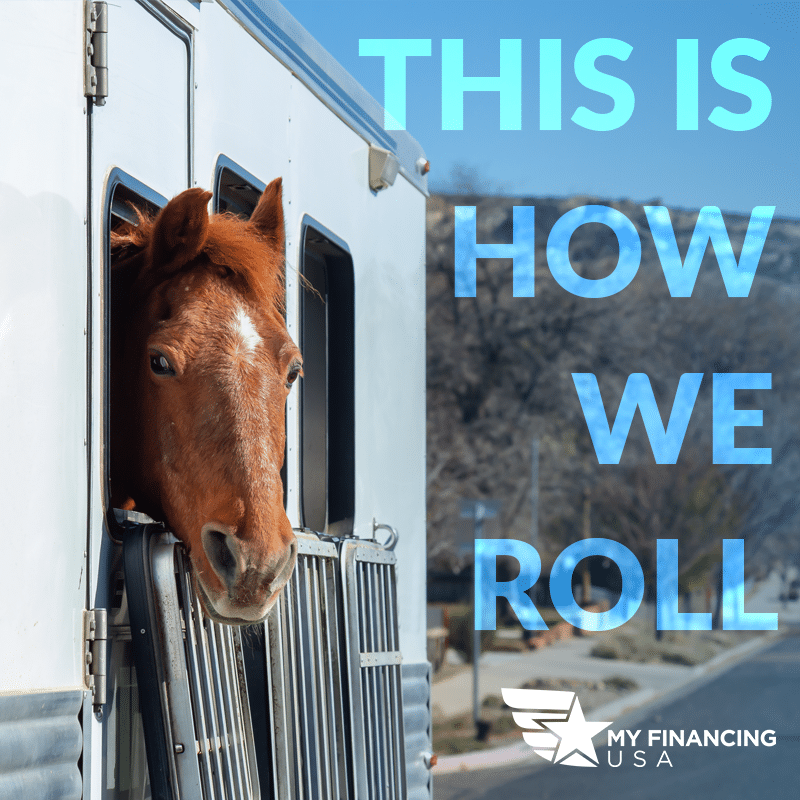 Why Choose Us?
As the top rated Horse Trailer finance company, working with us has many benefits. We can assist people with good, bad and average credit scores, providing the flexibility you desire. Other advantages to working with My Financing USA include:
Fast turnaround: We can have your application funded in as little as 48 hours!
Pre-qualification: We reduce the number of inquires from lenders by only sending you to lenders that match your needs.
Nationwide Low Rates: We have an extensive list of lender that we work with for get the best rate for you.
Apply for Horse Trailer Financing
My Financing USA is your trusted partner for all your horse trailer financing needs. Fill out our application today — it takes just five minutes. You can also contact us with questions related to our financing process.
We love our customers...
Because customers like you keep referring friends and family, we keep growing!
$12 Billion
In Applications
A Company You Can Trust RV Industry Association
We are a contributing and accredited member of the RVIA.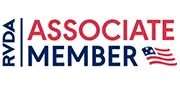 RV Dealer Association
We are a contributing and accredited member of the RVDA.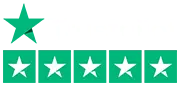 5 Star Rated On Trustpilot
We are the highest rated RV & boat lender in the USA.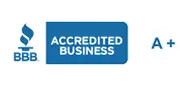 Better Business Bureau
We have the highest possible rating from the Better Business Bureau.
Additional Readings:

The travel trailer experience is more than hitching it to your vehicle and driving off into the sunset. You need to keep it in great shape to enjoy the best experience possible. Maintaining your travel trailer is the key to getting the most out of it and making sure it's ready for your next adventure....
Read More